WELCOME TO KIRKWOOD KITCHENS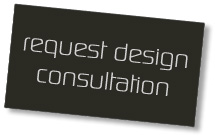 We appreciate you visiting KirkwoodKitchens.com for custom kitchen cabinets and design interests.
Commercial or residential, new home or complete renovation projects, Kirkwood handles all aspects of your cabinetry and countertop needs from initial design proposal, through manufacture, to site delivery and completed installation.
Kirkwood Kitchens provides experienced full design service with personal attention to developing exciting and efficient floor plans that incorporate and present your individual style and function.
Allow Kirkwood Kitchens to meet the cabinet requirements for your kitchen, bathrooms, laundry, home office, library, entertainment centers, craft room and other features in your home.
Since 1975, through three generations, we have grown and developed manufacturing skills for residential custom woodwork, providing quality construction with innovative design insights for your complete home. The Saunders family, along with their highly experienced trades, are uniquely skilled to create thoughtful solutions for your individual project challenges.